The Admiral Launch Duo explores new sounds for harp and saxophone. Equally at home in acoustic and electroacoustic settings, saxophonist Jonathan Hulting-Cohen and harpist Jennifer R. Ellis have developed their repertoire through ground-breaking commissions, unexpected transcriptions, and improvisation. They have collaborated with composers including Angélica Negrón, Dylan Arthur Baker, Matthew Browne, Christine Hedden, Jasper Alice Kaye, Natalie Moller, Patrick O'Malley, and Stephen J. Rush. Fresh Inc. Festival alumni and four-time residents at Avaloch Music Institute, the Admiral Launch Duo has performed nationally. Committed to creative scholarship, they have presented at the inaugural Northwestern University New Music Conference (NUNC!), North American Saxophone Alliance Biennial Conference, Humanities Education and Research Association Conference, International Harp Festival, and the American Harp Society Summer Institute. They were 2016-2017 fellows of the UMass Interdisciplinary Studies Institute, exploring musical themes of trespass and premiering a piece they commissioned for harp, saxophone and electronics by Angélica Negrón. The Admiral Launch Duo enjoys working with students of all ages and has worked with high school students on both coasts of the United States as well as given master classes at University of Arizona, Michigan State University, and Schenectady County Community College. They take a comprehensive and versatile approach to community engagement, collaborating with the Cal State East Bay Aphasia choir, University of Michigan Social Justice Art Festival, UM-CAPS Suicide Prevention event, and The Friendly Kitchen, a soup kitchen in Concord, New Hampshire. Past appearances include performances at Center for New Music (San Francisco), Michigan State University, The Hartt School, Kerrytown Concert House (Ann Arbor, MI), Schenectady County Community College Chamber Music Series, UMass Amherst, Listening to Ladies Concert Series at Kalamazoo Piano Company, Harps Etc. (Walnut Creek, CA), CSU East Bay, University of Arizona, and Arizona State University. As recent awardees of the FRG/Healy Grant, their debut album will be released in early 2018 on Albany Records.  During the 2017-2018 season, they will premiere a new work by Greg Wanamaker and perform fifteen short premieres in collaboration with Vox Novus.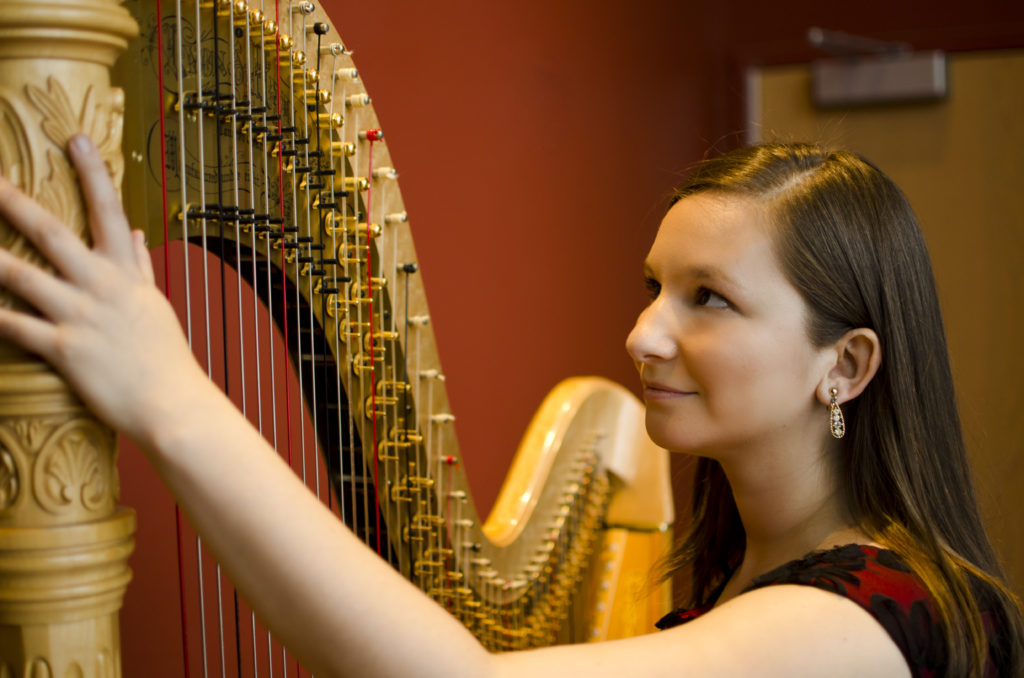 Committed to pushing the boundaries of harp performance, Jennifer R. Ellis (D.M.A. University of Michigan, M.M. Cleveland Institute of Music, B.M. Oberlin) has performed over sixty premieres. She embraces firsts; she was the first harpist to be a One Beat Fellow, a fellowship through Found Sound Nation and the U.S. State Department, and the first harpist to attend Bang on a Can, Fresh Inc., and Splice summer festivals. An in-demand educator, she gives over a dozen university workshops per season. Her passion for composer education has led her to provide workshops for composers at institutions including University of California Davis, Cal State University Sacramento, Bowling Green State University, University of Massachusetts Amherst, Miami University, University of Hartford, University of Michigan, Cleveland State University, and the Atlantic Music Festival. She performed on the premiere recording of Steve Horowitz's Entertainment Tonight and has written articles for The American Harp Journal and Harp Column Magazine. She is a 2017-2018 UC Davis artist-in-residence, teaches at the San Francisco Conservatory of Music for their Preparatory and Adult Extension programs, and is a featured artist at the CSU Sacramento's Festival of New American Music. www.harpellis.com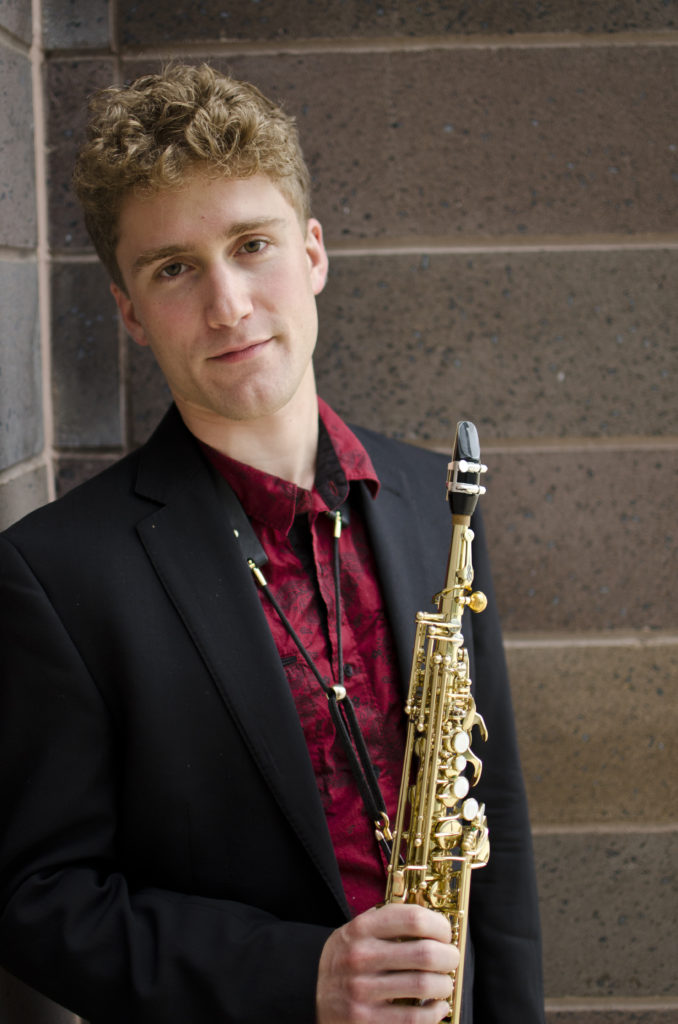 Saxophonist Jonathan Hulting-Cohen appears regularly as concerto soloist, recitalist and chamber musician. He has premiered three saxophone concertos and performed standards with the Philadelphia Classical Symphony, Adrian Symphony Orchestra (MI), and Sequoia Symphony Orchestra (CA). He presented solo recitals in Strasbourg, France, Mississippi University for Women, and the Edinburgh (Scotland) Fringe Festival, and performed chamber music with David Shifrin at Chamber Music Northwest and under John Adams and David Robertson at Carnegie Hall. With the Admiral Launch Duo, Hulting-Cohen commissioned and premiered nationwide ten works for harp and saxophone, which are schedule for release on the duo's debut album in 2018. Co-founder of The Moanin' Frogs saxophone sextet, he performs internationally and maintains a visible profile in popular chamber music. Their debut album was released on Teal Creek Music in 2017. Jonathan Hulting-Cohen earned his BM and MM under Donald Sinta at the University of Michigan and is a Conn-Selmer and D'Addario Woodwinds Artist. He is Assistant Professor of Saxophone at University of Massachusetts Amherst.